Help Movieline Caption Amber Heard's First Playboy Pic
You may have been disappointed by both of Adrianne Palicki's new Wonder Woman costumes -- the one that looked exactly like a sexy Halloween costume and then the one that looked like a slightly-less-sexy Halloween costume -- but something tells me that you will not be disappointed by Amber Heard's get-up in NBC's drama pilot The Playboy Club. Especially when you hear that there is a chance she will be taking it off. Captioning pens ready?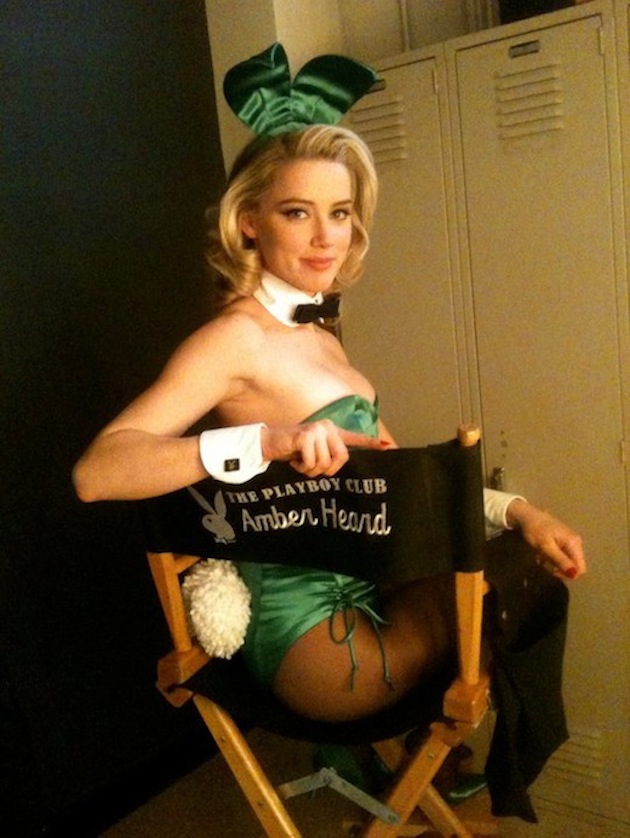 As Movieline mentioned this morning, the actors and actresses in the project signed nudity clauses which means that hypothetical DVDs for the series, if picked up, could include very graphic Playboy bunny scenes.
Plenty of food for thought, eh? Caption away below!
· Check out Amber Heard's first 'Playboy' picture [zap2it]