Wonder Woman Get-Up Now Slightly Less Sexy Halloween Costume
Earlier this month, Warner Bros. released the first photo of Adrianne Palicki in NBC's Wonder Woman reboot, and her get-up looked a lot like a sexy Halloween costume you could buy at Ricky's NYC. Fans weren't too pleased, however, and the network has since given Adrianne Palicki a more modest costume. Sorta. Take a look at Wonder Woman's new gear after the jump.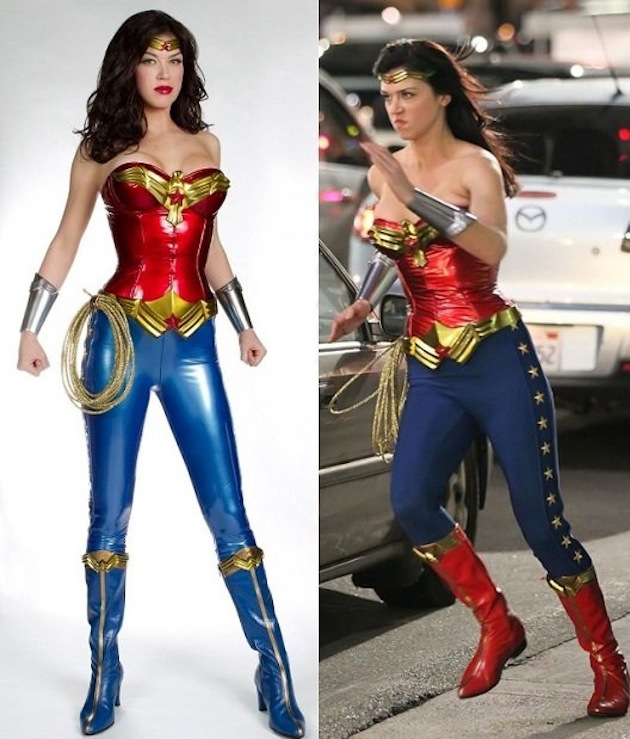 Note the roomier and latex-free pants. And red boots! Now that is a costume that you could really fight crime in. You could probably still trick or treat in it, too.
Who is Adrianne Palicki, you ask? Click here for a brief history of your new Wonder Woman.
· 'Wonder Woman' Costume Altered After Fan Outcry [Moviefone]