Scarface Limited Edition Blu-Ray Will Cost $999.99; Cocaine Not Included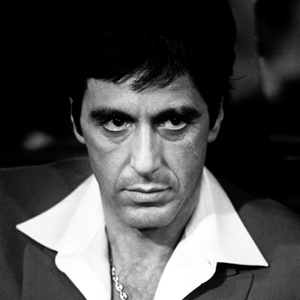 If you've been wanting to prove your masculinity by dropping $999.99 on Scarface, you're in luck: As of Sept. 6, Universal Studios Home Entertainment is releasing a limited edition package of the film for nearly $1,000 which includes everything except a real-life Cuban drug lord and a pile of cocaine big enough to correct your inferiority complex.
On the plus side, the package will include a documentary on the film's effect on culture, a scorecard feature (allowing you to keep track of the number of F-words said and bullets fired), a digital copy of the movie, a copy of the original 1932 black and white classic, and a new edition of the film (previewed below) that comes with a hand-painted humidor.
Yes, for just $999.99 all of that could be yours, but you have to act fast: only 1000 will be issued. And to think, this isn't even the 30th anniversary edition.
· Scarface to Be Released on Blu-ray - Watch the Trailer [THR]