Meet the Project Runway Contestant Who Torpedoed Her Brothers' SXSW Premiere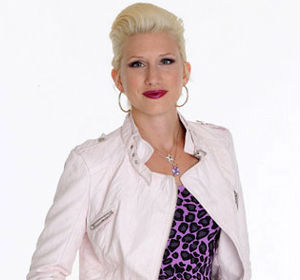 Did you hear the one about the filmmaker who ruined the SXSW screening of the SXFantastic entry The FP by loudly heckling their own film late Monday night, pissing off the army of movie bloggers in attendance? Meet Sarah Trost: film disrupter, costume designer, sister to writer-directors Brandon and Jason Trost, and former contestant on season 8 of Project Runway.
Trost earned her brothers' film plenty of SXSW buzz at the late-night screening of the indie action spoof The FP, shouting inside jokes at the screen while ticket buyers and press in the audience shot daggers in her direction. Even members of Trost's own crew asked her to quiet down during the film, to no avail.
Movieline took a jaunt down memory lane (all the way back to the fall of 2010) to when Trost competed on Season 8 of Project Runway, a show she referred to as "public torture" for designers shortly before being sent home to Los Angeles in episode 3. But before leaving, the self- (overly?) confident native of Frazier Park, CA took cameras on her home visit to show off her kitchen cupboards full of fabric, an Elvis clock "perpetually set to cocktail hour," and a creepy gold molded mask of Clark Gable's face.
Hmm. Not much insight into the psyche of Sarah Trost there. But her Project Runway casting session, on the other hand...
Tim Gunn's face says it all, no?
[Lifetime]