Late Night Highlights: Jay Leno Gives Betty White a Book on Sex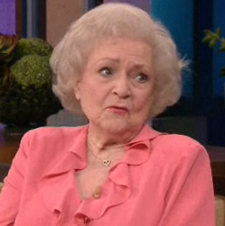 Last night, Betty White stopped by the Tonight Show to not talk about Charlie Sheen. The nerve. Instead, she and Jay Leno celebrated her recent birthday. Elsewhere, Piers Morgan told Conan about the behind-the-scenes situation during his recent Charlie Sheen interview, B.J. Novak talked about his meeting with Michael Jackson, Stephen Colbert chided CBS, and Jimmy Fallon binged on fast food.
5. Jimmy Eats World
Last night, Jimmy Fallon attempted to set the world record for the most number of fast food items tried in 30 seconds. This might make you sick.