LISTEN: Matthew Morrison's First Single Includes No White Rapping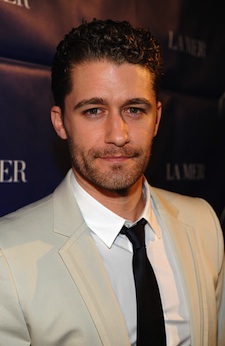 Movieline HQ is already buzzing with the sounds of "Loser Like Me" -- it's an early candidate for "Song of the Spring" in my household, at least -- and on Monday, Ryan Seacrest debuted another Glee original. Sorta. Glee star Matthew Morrison will release a solo album this spring, and the first single has finally premiered, courtesy of The 'Crest. So, is it better than "Loser Like Me"? Does Morrison pull a Will Schuester and white-rap this sucker?
Nope. And, nope! "Summer Rain" sounds like a cross between Jason Mraz and Jack Johnson, but perhaps a bit whiter. That's not terrible -- Morrison has previously cited Justin Timberlake and Michael Buble as influences -- but it isn't likely to make Gleeks quiver in their Chuck Taylors. Listen to the full song below.
[via Zap2it]