How Convincing is Kathy Griffin's 'Conservative' Getup on Glee?
When it was announced that Kathy Griffin would be playing a persnickety Tea Party-type on, Glee, suspicions abounded: How far will she go? How fun/insulting/great will it be? Is Sarah Palin a major point of reference. Whatever the answer, The D-List comedienne shows great potential in leaked pictures from the Glee set. Could this be even more brilliant than her Oscar predictions?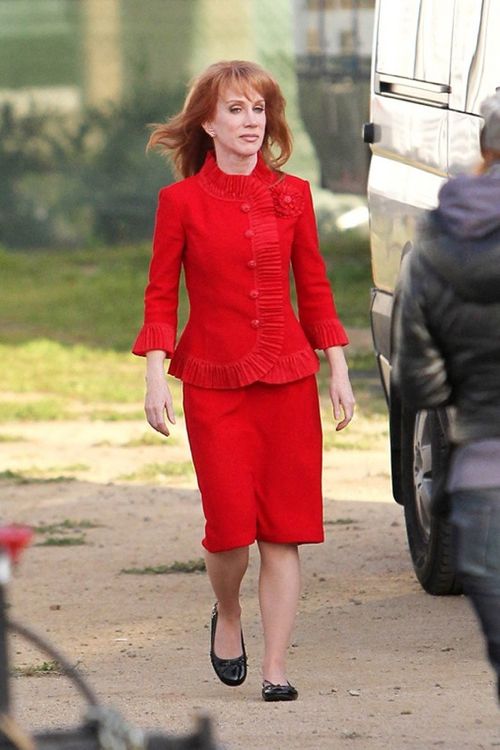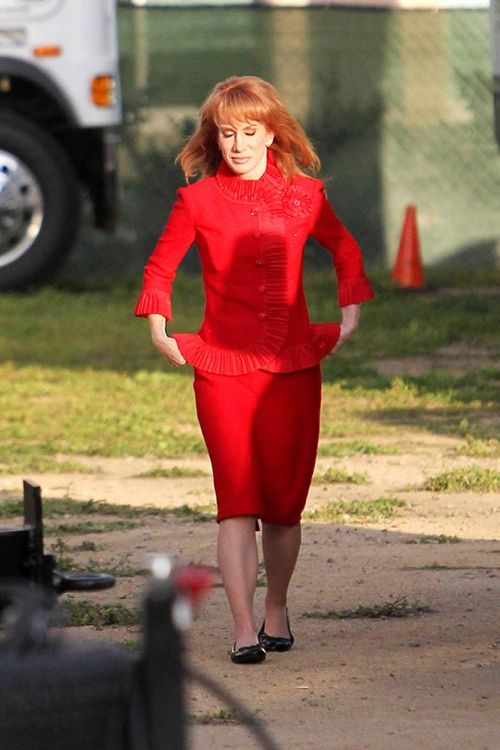 That's serious stankface. Her vestments are more Cindy McCain than Sarah Palin, but Cindy's brand of ferocity seems more up Griffin's alley. She could home-school us in the ways of smirking.
· Mark Salling and the Rest of the 'Glee' Cast on Set' [Caught on Set via ONTD]