Consider: The 9 Best Faces Melissa Leo Made in Her Oscar Speech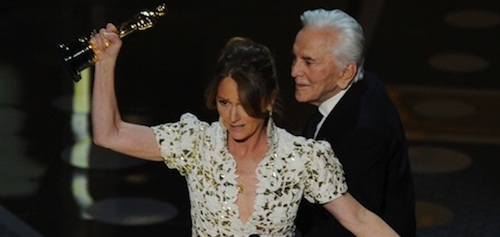 Whether you felt the Kirk Douglas-Melissa Leo tango of wobbles was excusable or excruciating, it's clear that Ms. Leo experienced a great many emotions during her time at the podium. Some of them were silly. Join us for a gallery of the foulmouthed honoree's facial gymnastics.
Click here to launch the slideshow.