STV's Oscar Picks: I Love You, Natalie, But...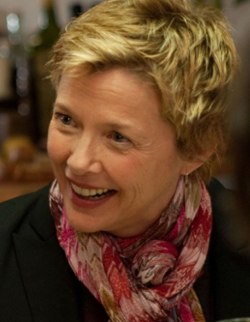 A couple quick things about some of the riskier but highly confident Oscar predictions you'll find below:
1. These are not to be confused with the final selections in the Oscar index, which reflect the broader tastes, sensibilities and speculations of the Academy Award chattering class. These picks are mine and mine alone; you can tell because they're right.
2. Natalie Portman and Javier Bardem turned in the performances of the year -- maybe the performances of their careers -- in their respective films. By snubbing them, the Academy indirectly confirms this. But as Stephanie mentioned previously, there's what you want and what you can live with. I can definitely live with a Bening/Firth twofer. On the other hand...
3. I choose a Jacki Weaver upset for the same reason I must believe in God: The alternative is unbearable.
4. Banksy needs to win an Oscar just so we can see what one looks like spray-painted.
BEST PICTURE: The King's Speech
BEST DIRECTOR: Tom Hooper, The King's Speech
BEST ACTOR: Colin Firth, The King's Speech
BEST ACTRESS: Annette Bening, The Kids Are All Right
BEST SUPPORTING ACTOR: Geoffrey Rush, The King's Speech
BEST SUPPORTING ACTRESS: Jacki Weaver, Animal Kingdom
BEST ANIMATED FEATURE: Toy Story 3
BEST ADAPTED SCREENPLAY: The Social Network
BEST ORIGINAL SCREENPLAY: The King's Speech
BEST FOREIGN LANGUAGE FILM: Biutiful, Mexico
BEST ART DIRECTION: Inception
BEST CINEMATOGRAPHY: Inception
BEST FILM EDITING: 127 Hours
BEST DOCUMENTARY FEATURE: Exit Through the Gift Shop
BEST DOCUMENTARY SHORT: Poster Girl
BEST ANIMATED SHORT FILM: The Gruffalo
BEST LIVE ACTION SHORT FILM: God of Love
BEST COSTUME DESIGN: Alice in Wonderland
BEST ORIGINAL MUSIC SCORE: The Social Network
BEST SONG: "If I Rise" (127 Hours)
BEST SOUND EDITING: Inception
BEST SOUND MIXING: Inception
BEST MAKEUP: The Wolfman
BEST VISUAL EFFECTS: Inception