Who Will Win an EGOT Next? Movieline Ranks the Top 5 Candidates
On 30 Rock, Tracy Jordan won an Emmy, a Grammy, an Oscar, and a Tony with such swiftness that we almost forgot how impressive such a feat is. The entertainment award "Grand Slam" has only been given to a select group that includes Mel Brooks, Helen Hayes, Whoopi Goldberg, Barbra Streisand and Liza Minnelli. To put it another way, the entertainment industry is long overdue for another performer to enter the EGOT annals, and this Sunday's Oscars has us pondering the qualified applicants. Here are Movieline's top five prospects who've each earned three of the four necessary trophies.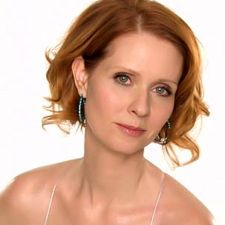 5. Cynthia Nixon
E: Best Supporting Actress in a Comedy, Sex and the City, Guest Actress, Law and Order SVU
G: Best Spoken Word Album, An Inconvenient Truth (with Beau Bridges and Blair Underwood)
O: N/A
T: Best Performance by a Leading Actress in a Play, Rabbit Hole
Do you love that you can win a Grammy for reading a book? You don't even have to write it. I know I deserved an award when I read Pride and Prejudice in high school. Without discrediting Ms. Nixon's fine phonics skills, it's fair to say she's already nabbed the award that would logically most elude her: The Grammy. She's the kind of actress who critics love to praise, one who plays intelligent, harried, headstrong women. Have you looked at all five Best Actress candidates this year? They all qualify (except for Michelle Williams, who just sticks to harried). Nixon will undoubtedly score more high-profile film roles in the future, and I suspect that Oscar glory is within her crosshairs.
Suggested role: A devastating biopic portrayal of Ann Coulter.