Joseph Gordon-Levitt And Rainn Wilson Not Very Happy With This Fake Hesher Trailer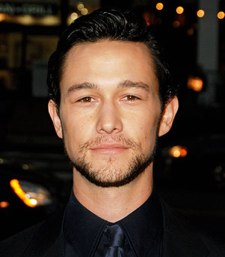 A trailer for the upcoming Natalie Portman, Joseph Gordon-Levitt and Rainn Wilson flick Hesher has been making the rounds online, and Levitt and Wilson are none too happy. It appears this new trailer is not in fact from the studio or producers and, according to the stars, completely misrepresents the movie. On the bright side, at least people are talking about the flick that premiered at Sundance over a year ago.
Levitt got on his, what else, Twitter, and wrote: "I really love the way #Hesher turned out, and that hi-jacked 'trailer' totally misrepresents the movie." He also included a link to film blog Gordon and the Whale, where director Spencer Susser wrote in to state that this was not an official trailer but a foreign sales reel. (Hesher has been acquired by Newmarket Films and screens at next month's SXSW Film Festival.)
Wilson did pretty much the same, writing: "That Hesher trailer that's up all over the place is NOT legit."
The film's official site does have a clip from the flick, posted here, but still no trailer.
Staying mum on the whole subject is Portman who, to be honest, is probably just sick of having to talk about movies she's in.
[ @rainnwilson ]
[ @hitRECordJoe ]
· Director Spencer Susser says that's not the official HESHER trailer! [GordonandtheWhale]