Could Ryan Murphy's New FX Project American Horror Story Be Good For Glee?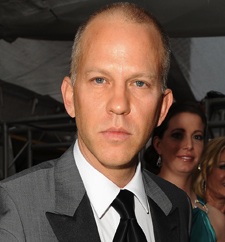 Just two days after Fox aired a mediocre episode of Glee entitled "The Comeback," co-creators Ryan Murphy and Brad Fulchack have announced their own comeback. The pair are returning to the network's cable offshoot FX -- where they created Nip/Tuck -- to film a mysterious pilot called American Horror Story. While no details were given about the subject matter of the project -- other than the fact that the hour-long drama will begin production in April -- we here at Movieline HQ think that the diversion might actually be the perfect remedy for the creators of Fox's tired musical series.
In spite of the fact that Ryan Murphy spent a good bit of this afternoon's press release reassuring fans that he and Falchuck "haven't taken our eyes off that [Glee] ball for a second," I think Gleeks can collectively agree that maybe Murphy and Falchuck should take their eyes off of that ball. Maybe they should detach that sparkly disco ball from the ceiling, put it in storage for a few weeks and take a Glee-cation.
After all, the best of us need breathers from our projects -- even when they are Emmy-winning projects. So take a step back, relax and most importantly, put all of those season two missteps behind you, Ryan. Forget the fact that you let the Cheerios shoot fire from their breasts while Katy Perry blared in the background just to attract post-Super Bowl viewers. Forget that you ever dispatched the Warblers into the Gap to school choir-ally assault an assistant manager who just wanted to fold sweater vests. Forget that you sent Sue Sylvester into a pediatric cancer ward to hold a dying child while Schue played "This Little Light of Mine" on his ukelele. Let...it...go.
(Actually, maybe don't forget that last one; the new series is called American Horror Story after all, and that was horrible.)
In that regard, this FX project sounds perfect. Sure, Murphy acknowledged that he and Falchuk have already completed much of advance work for season two ("We've broken the stories for the season's remaining episodes and we've got big things planned for our little glee club as it strives to make it past Regionals to the all-important Nationals competition in New York City," Murphy said), but perhaps the mere diversion of getting American Horror Story ready for a spring shoot will be enough to save them from some of their more outlandish plot ideas. To put it another way, the pilot for AHS (bang, already has a nickname!) could be used as a run-off for all those bad Glee scenarios; Murphy and Falchuk can skim the fat off of future episodes and package it on FX.
Of course, if it's easier, Murphy can just tastefully bury all of those contrived Glee plot points somewhere in Lima, Ohio while Will Schuester white-raps the eulogy. That is what's happening, right?