Join Our Statuesque Sweepstakes and Earn a Very Good Chance at a MacBook Air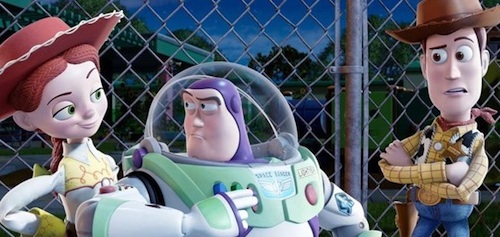 If you enter Movieline's Oscar poll and select your choices for Best Picture, Best Actor, and Best Actress, you can win a MacBook Air, iPods, or plenty of other prizes. Who knows? Maybe I'll win the damn MacBook Air. I don't see a conflict of interest at all. You can't make me see it either. Join the fun after the jump.
Click here to make your bets, ladies and gents. Word of advice? Think carefully before dismissing dark horses like Jennifer Lawrence, Javier Bardem, and Toy Story 3. I expect a shocker in one of these categories. I'll thank the academy myself if that damn swan picture goes home with nothing.
What are you waiting for? Get to it!