How Would Simon Cowell Actually Critique the Superstars in the New X Factor Promo?
One interesting aspect of American Idol's legacy is the angst leveled at contestants who haven't become Billboard smashes. Is Melinda Doolittle less talented than Kelly Clarkson because she didn't have a Hot 100 hit? I think not. It takes a certain type of skill set to emerge from a talent competition with untarnished durability (and credibility), and frankly, plenty of our singing superstars wouldn't have made the leap. Let's take a look at the new promo for Simon Cowell's X Factor, which touts plenty of stars who have the all-important "It" factor (including Katy Perry, Justin Bieber, and Lady Gaga), and see how Simon would appraise them in a regular audition.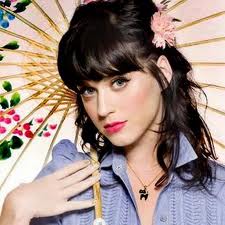 Katy Perry
Standing: Billboard darling, nominated for Grammy's Album of the Year
Simon Would Say: No.
Simon's Projected Appraisal: "Katy. You have a symmetrical face. Great. But your voice isn't where it needs to be. It's screechy. It's horrible. Honestly. And the stale fruitbowl you call a dress is contrived. You need a refund from the Camden thrift shop where you found that thing. It's a no for me."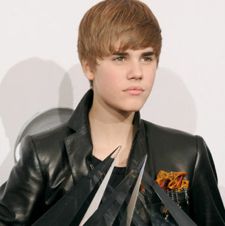 Justin Bieber
Standing: Tiny R&B hitmaker who inspires Beatlemania-like delirium by maintaining a haircut.
Simon Would Say: Yes.
Simon's Projected Appraisal: "Justin. I have to agree with Randy: 15-years-old? I'd say you need a few more years to grow -- because you do seem like a precocious little monster -- but I'm going to give you a small "yes" because someone needs to sing the songs that Chris Brown forfeited. You'll need more stage presence if you want to survive Hollywood Week, though."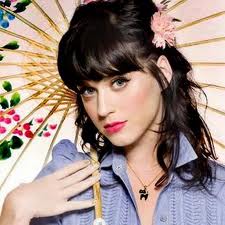 Black Eyed Peas
Standing: Super Bowl performers with hits like "My Humps," "Boom Boom Pow," and "I Gotta Feeling"
Simon Would Say: No.
Simon's Projected Appraisal: "I've never seen a ghastlier group of rejects. Why are you all running around like a bunch of starved chickens? You can't tell me you believe that was good. Really? Can I tell you the one thing I like about you guys, in your glow-in-the-dark jumpsuits? You look easy to electrocute. It's a no."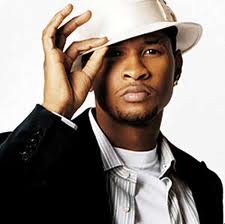 Usher
Standing: Longtime R&B hitmaker who dominated the last decade with songs like "Yeah," "U Got It Bad," "Burn," and "OMG."
Simon Would Say: Yes.
Simon's Projected Appraisal: "This is what it's all about. The looks, the voice, the dancing. I'm concerned about the cockiness factor, of course, but you'll learn. Since Paula can't drag her tongue off the floor, I assume she gives you a no. But it's a yes for me."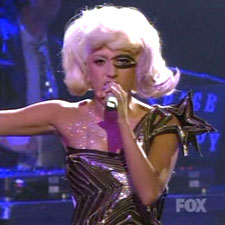 Lady Gaga
Standing: Pop megastar and provocateur who currently has the most followers on Twitter
Simon Would Say: Yes.
Simon's Projected Appraisal: "I agree with Kara -- I think you should be more excited to be here and a little less confident. But you are a tenacious little tiger, aren't you? The leotard is a bit much, but I'm sure our wardrobe department can find you a nice cropped cargo jacket and boot-fit jeans. 150% yes for me."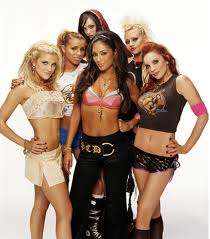 Pussycat Dolls
Standing: Pretty-much-disbanded pop group with burlesque flair
Simon Would Say: No.
Simon's Projected Appraisal: "Like some sort of stripper gypsy band from South Shields. Did the six of you bring anybody else with you? Besides the cloud of brown dust that follows you everywhere? Tighten up your buttons. Bye-bye!"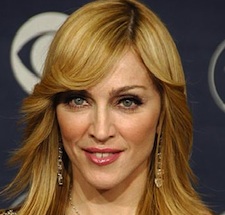 Madonna
Standing: The greatest living legend in pop music
Simon Would Say: No.
Simon's Projected Appraisal: "Madonna. Is that a fake name? I'm asking because you read as 'fake' to me. Where did you get the idea that anyone wanted to hear disco? You little gutter urchin, you? It's 1983, dear. All the disco dollies were killed off in a terrific club fire. You missed your destiny there, I'm afraid. It's a no for me. Randy! Stop laughing! She's a perfectly nice girl. All right. Back to Michigan with you, Melissa."