How Would Kristen Stewart Fare Against Margot Kidder and 5 Other Classic Lois Lane Screen Tests?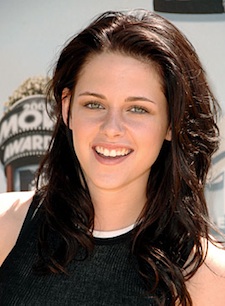 Now that your favorite (second-favorite?) Tudors player Henry Cavill is starring in Warner Bros.'s new Superman reboot, it's time to speculate about who can and should play Lois Lane, a character whose energy and charisma make Superman worth revisiting. Does rumored contender Kristen Stewart have the stuff to take up Margot Kidder's mantle? I'm on the fence, but let's watch Kidder's classic screen test for 1978's Superman: The Movie -- along with a handful of also-rans (including Stockard Channing and Lesley Ann Warren) -- and see where Ms. Stewart fits among the pack.
In order, these screen tests with Christopher Reeve include harried Anne Archer, near-histrionic Lesley Ann Warren ("A c-cookie!"), languid Debra Raffin, just-right Margot Kidder, no-nonsense Stockard Channing, and adequate Susan Blakely.
I imagine Kristen Stewart giving her screen test the ole' Debra Raffin try, and not just because "languid" is her style. Raffin's big eyes and hair-pushes also smack of Bella Swan. Stewart would surely also play Lois as more bewildered than mesmerized.
Among Stewart's reported competition, which apparently includes Malin Akerman, Dianna Agron, Jessica Biel, and Rachel McAdams, I can picture McAdams going for Lesley Ann Warren's zeal, and Malin Akerman most closely resembling Kidder's blueprint. What do you think? Do we need to throw the old mold out entirely? In the bushes with poor Margot?
· Hollywood Insider: The Hunt for Lois Lane [What's Playing]