Which Funny Actress Goes 'Hardest' in the New Bridesmaids Poster?
By now you understand that my specialty is brooding women. Well, here are six of them in the poster for the new Judd Apatow-produced, Paul Feig-directed Bridesmaids, starring Kristen Wiig as a maid of honor driven to the brink by her best friend (Maya Rudolph) and a cast of wacky bridesmaids (Melissa McCarthy, Ellie Kemper, Wendi McLendon-Covey, and Rose Byrne.) But which lovely lady went hardest in the new advert? Movieline investigates.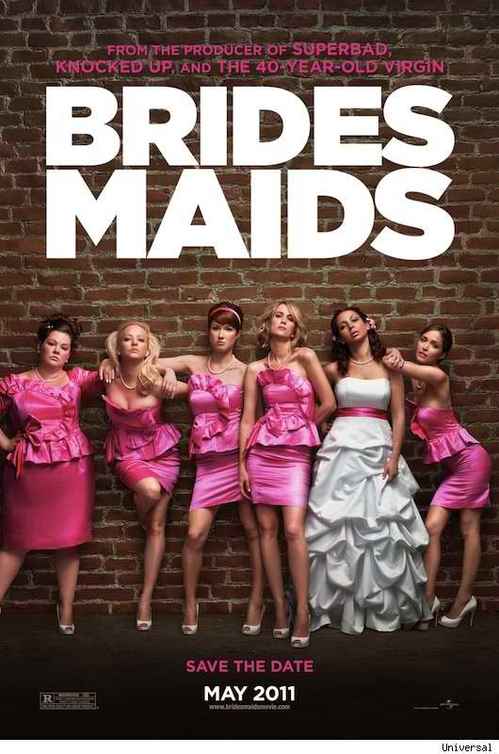 The competition is stiff. Melissa McCarthy starts us off with some Marcia Gay Harden-level stank, tilting the head and achieving a boardroom thuggishness. Wendi McLendon-Covey's gamine lean smacks of defiance -- very Exile in Guyville (with nearly as much nipple slip). Ellie Kemper takes the sly and sinister route, while Rose Byrne hunches over like Patty Hewes just stabbed her in the pancreas on Damages. Kristen Wiig's drab visage is so Lifetime-wife-of-the-week that I could squeal, and Maya Rudolph is executing a tricky half-Beyonce, half-Jay-Z boomface.
And the winner? Is Melissa McCarthy. Come on, she's conjuring She Done Him Wrong there. And no one has ever, ever, ever messed with Mae West.
'Bridesmaids' Poster [Moviefone]