Sundance Sales Roundup: Gay Urban Drama and Ridiculous Lawsuits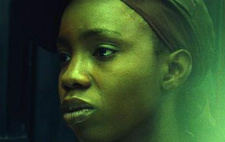 The awards have been handed out in Park City and everyone's starting to make their way back home to warmer weather (or in the case of New York, just as much snow). But distributors are still buying films! Today's acquisitions include a Spike-Lee produced coming-of-age drama, an apocalyptic love story and a documentary about (sort of) that woman who sued McDonald's after she spilled coffee on herself.
The Film: Pariah
The Distributor: Focus Features
What is it?: Produced by Spike Lee, this drama about a 17-year-old African-American woman living with her family in Brooklyn and "quietly but firmly embracing her identity as a lesbian" played to heaps of critical acclaim at the festival.
Release Date: Unknown.
The Film: Bellflower
The Distributor: Oscilloscope (Currently in final stages of locking deal)
What is it?: Evan Glodell's action film is described as "an apocalyptic love story for the Mad Max generation," which I guess is...50-year olds? Mad Max was released in 1979. I'm confused.
Release Date: Unknown.
[Deadline]
The Film: The Flaw
The Distributor: New Video
What is it?: You wanted another documentary about the financial crisis? Here you go! This time, it's from director David Sington, who previously made In the Shadow of the Moon.
Release Date: Unknown.
[Deadline]
The Film: Hot Coffee
The Distributor: HBO
What is it?: Remember that lady who won the lawsuit against McDonalds when she spilled coffee on herself? Well, corporations may have won in the long run! At least according to Susan Saladoff's documentary, which explores how corporations have used past ridiculous legal verdicts as a way to press for tort reforms and avoid jury trials through arbitration on legitimate cases. I did not know that they were doing this, but it sounds about right.
Release Date: The only theatrical plans now are an Oscar-qualifying run. Otherwise, it will just be hitting on demand and broadcast.
[Deadline]