Help Movieline Caption the Year's Most Confusing Awards-Season Photo
So you might have heard the SAG Awards went off last night. Maybe you even watched the telecast, or maybe you were actually there. Perhaps you also attended one of the afterparties and hobnobbed with luminaries like Harvey Weinstein and Darren Aronofsky. There's an outside chance you even had your photo taken with them! Living the dream! Right, Busy Philipps?
Sorry, that's really all I've got for this. I'd love to know what this trio discussed over drinks. The Super Bowl? Egypt? Historical inaccuracies in The King's Speech? Guess away...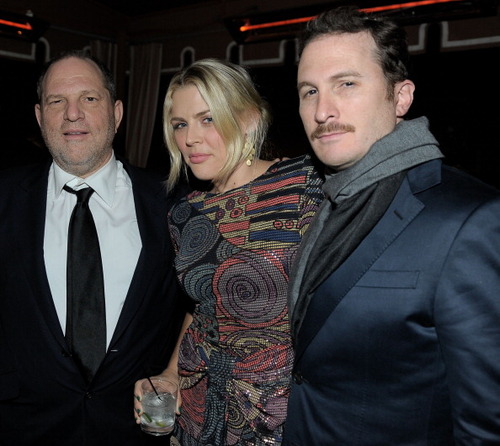 [Photo: Getty Images]