A Nation Rests: Lea Michele and Hailee Steinfeld Meet at SAG Awards
The world might be a boiling-over mess of political unrest, economic uncertainty and weather-related hysteria, but that doesn't mean things are all bad. At the SAG Awards on Sunday night, one-time feud-ers Lea Michele and Hailee Steinfeld met and, judging from the smiley pictures, totally buried their hatchet; not even a brusque production assistant could keep these two from making nice! Click ahead for proof.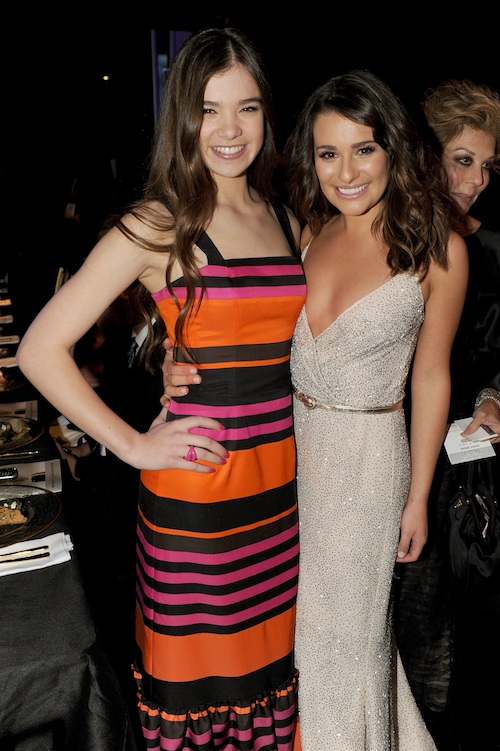 For the record, Hailee Steinfeld might not beat Melissa Leo at the Academy Award next month, but she's way more adorable.
[Photo: Getty Images]
[via Us]