Director Bong Joon-Ho Belts 'Uptown Girl' at Sundance Karaoke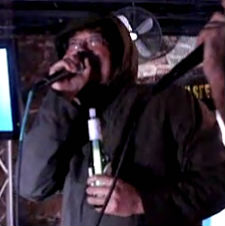 Park City got downright crazy Sunday night, with Kevin Smith's Red State "auction" alienating sales agents and bloggers alike and reports of audience unrest at a midnight screening of Lucky McKee's latest horror pic. And then Korean director Bong Joon-Ho (The Host, Mother) took the mic at the raucous Fantastic Fest/Magnet Releasing karaoke party to warble a little Billy Joel as hundreds of partygoers cheered him on.
The award-winning director, whose most recent film, Mother, is up for an Independent Spirit Awards, is in town to serve on the Sundance Film Festival jury. And like James Franco, he came to party. Movieline was dutifully on the scene to witness the historic meeting of South Korean cinema and the Piano Man, with accompaniment by Philadelphia Film Society Artistic Director Michael Lerman, and we can report that it was most definitely not Bong's first rodeo.
Who will be the next celebrity to cut loose in Park City during Sundance '11? Cast your predictions below. (Our money's on Franco, again. Always bet on Franco.)
More from Movieline's complete Sundance coverage at the Dockers House sponsored by Java Monster here.