PIC: Internet, Meet James Franco's Really Fat Cat
In between singing karaoke and stopping by Movieline's Sundance HQ, James Franco has spent his Park City downtime putting together a photo journal for the Guardian. Inside, the actor/director/karaoke artist posts pictures of people and things that are special to him, like a still from his new film, a snapshot of his grandmother, a photo of the tiger who protects him from predatory classmates...and then a picture of his handsome pudgy cat. Click through to admire Harry Franco for yourself.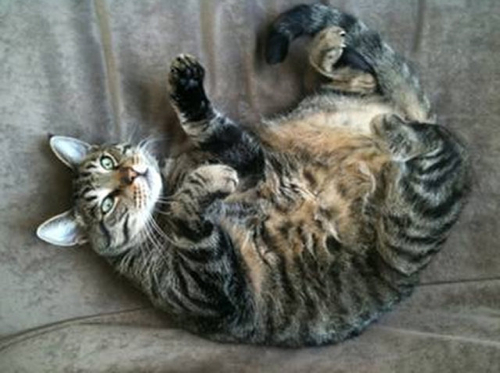 Franco's photo caption reads: "This is one of my old cats in LA. When I moved to NYC my brother kept Harry and his brother Arturo. They are as large as bobcats."
For the rest of Franco's photos, featuring his grandmother and a fat seal (I don't understand either, but I respect it), click here.
· James Franco: My Week in Pictures [Guardian]