Conangate Resumes: Jay Leno to Receive Hasty Pudding Award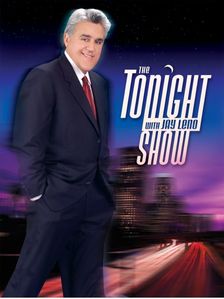 Level your javelins, Team Coco: Jay Leno was just named Harvard's 2011 Hasty Pudding Man of the Year. Just before you assume, "Oh, Conan O'Brien already won the Hasty Pudding Award. After all, he went to Harvard and I like him," you better shut your uninformed mouth -- Coco has not won the accolade yet. Headline! Wait until you see Harvard's reason for choosing Leno.
According to the AP (via Huffington Post)
Hasty Pudding Theatricals, the nation's oldest undergraduate drama troupe, said The Tonight Show host was selected because he has "entertained millions of people over his long and accomplished career in comedy."
So, why Leno over Conan? You can't claim a longer career is the reason, because Meryl Streep won the Hasty Pudding honor in 1980, before she'd even made Sophie's Choice. Not that it matters, but Leno also grew up in Massachusetts. Maybe that means something to the Harvard committee? I mean, of course, Conan grew up there, too. And went to Harvard. Right. Well. At the very least, Leno's trip to Cambridge may make for a really topsy-turvy "Jaywalking" segment.
(And on a more chipper note: The 2011 female honoree is future Oscar-snubbee Julianne Moore.)
Jay Leno: Hasty Pudding Man of the Year 2011 [HuffPost]