Incriminating Photos: Guess What Amy Poehler Did For Money 20 Years Ago
It's the day Movieline HQ has been waiting for: Thursday, Jan. 20, better known here as Parks and Recretaion Finally Returns to Television Day! (Rob Lowe is no doubt thrilled.) Apparently, though, it's also the day that pictures of a very young Amy Poehler surfaced on the Internet. Can you guess the story behind this photo of the Boston College grad?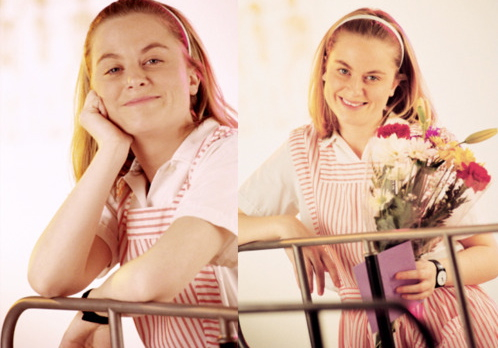 Probably not. Truth be told, not much is known, aside from the fact that Poehler was posing as a candy striper for a stock photographer. Enterprising readers can find the pics themselves by doing a search for "volunteer" at Getty Images. In the meantime, consider this grassroots advertising for Parks and Recreation's third episode this season, "Time Capsule."
· Look What I Found [Franny Glass via Jezebel]