Last Summer's Mortal Kombat Viral Spec to Become 2011 Web Series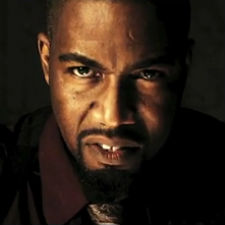 Sadly, the world will have to wait a while longer to see the big-screen return of Mortal Kombat, the totally '90s martial arts fantasy video game -- film franchise that had us all screaming "Finish him!" and dancing to that horrifically infectious, Immortals-penned techno theme ("Mooooortal Kombat!") in our misspent youths. But something good did come of that impressive proof of concept short that made the rounds last summer: Warner Bros. ordered a 10-episode Web series based on Kevin Tancharoen's slick short Mortal Kombat: Rebirth.
Bloody Disgusting reports that Tancharoen will return to direct the series, co-scripting with Todd and Aaron Helbing (Spartacus: Blood and Sand), which will star Michael Jai White as the alternate world version of Jax he played in the Rebirth short. Filming is set to begin in Vancouver in February, but first the perfect cast must be found to tell the story, which according to reports involves many familiar Mortal Kombat warriors battling two dueling gods.
So far there's no word that Jeri Ryan will reprise her Rebirth cameo as Sonya Blade, but keep those button-mashing fingers crossed that she'll make another appearance. Rumor has it that the roles of Shang Tsung, Liu Kang, Sub Zero, Durak, Kabal, Kitana/Mileena and Scorpion are currently being cast, which begs the question: Why not bring old-school Mortal Kombat players back to reprise their roles? As someone who recently high-fived Robin Shou, the erstwhile Liu Kang (have I washed that hand since? I'll never tell...), I'd promise my faithful Webisode clicks if Tancharoen and Co. went old school on this. Somewhere out there, Talisa Soto polishes that leather bustier...
And a flashback to last year's viral video:
· Warner Premiere's Mortal Kombat Tourney Goes Websides! [Bloody Disgusting]