Steven Tyler on Idol Co-Judge Jennifer Lopez: 'She was so Vulnerable in The Back-Up Plan'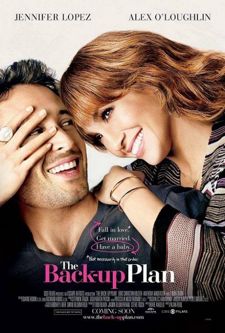 The American Idol panel at Fox's TCA event in Pasadena delivered on so many levels -- Ryan Seacrest made a joke about using "placenta" to stay young, Randy Jackson plaintively remarked that we'd see a different kind of "dawg" this season, and Steven Tyler gave the best possible reason for wanting to sit at the judges' table with Jennifer Lopez: She was exceptional in The Back-Up Plan. His quote may haunt you.
Forget Armond White; you definitely want to hear what Steven Tyler has to say about The Back-Up Plan, which currently stands at a "20% Fresh" rating on Rotten Tomatoes.
"In March and April when things were going down about, 'Am I gonna do this? Is [Jennifer] going to do it?' I saw this movie coming back from the Aerosmith tour from Europe. It was The Back-Up Plan. I saw Jennifer Lopez be so real and so vulnerable, I immediately thought, 'I want to sit next to that.'..I saw a vulnerable side that you rarely see in someone of her ilk, because she's a rock star of her own and has this persona of being a wild woman. When I saw that other side of her, [I thought] that is perfect. That is perfect. I mean that in the sweetest way... I was so moved by that, that that's what she is."
Insert your favorite "Dream On" snark here. Stay tuned for more from TCA later today and throughout the week.