Like Many Others, Darren Aronofsky Has Beef With Armond White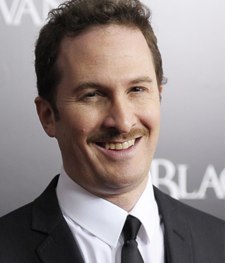 It looks like Darren Aronofsky couldn't limit his swipes at Armond White to anonymous blog comments like the rest of us. While presenting Matthew Libatique with the Best Cinematography award at Monday night's New York Film Critics' Circle Awards ceremony, the Black Swan director unloaded on White, the NYFCC chair: "I thought I was giving Armond White the compassion award because if you don't have something you should get it," said Aronofsky. "Seriously, keep it up because you give all of us another reason not to read New York Press." Try the veal!
Aronofsky's anger likely stemmed from White's pan of Black Swan, a film which he compared unfavorably to Kanye West's 34-minute music video for "Runaway."
Not really avant-garde, "Runaway" is a work of Surrealist art. This is impressively personal filmmaking, unlike Aronofsky's superficially personal horror-movie shtick. West communicates even as he gets deeper into his own private meanings and distress -- exactly the connection Aronofsky cannot accomplish. Our dumbed-down film culture is likely to prefer Black Swan precisely because: 1.) It is insipid; 2.) It glamorizes white petulance without specifically identifying its sociological or cultural sources; 3.) Its nonsense is familiar.
For his part, Aronofsky apologized later that evening. "I was a dick," the director admitted. "I'm sorry. It's just really hard when you spend years working on something and it just gets torn apart."
As for White, he was just pleased as punch with the whole situation. "Hey, that's all right; Darren reads me," he said after the award presentation. "That's all I want. And because he reads me knows the truth." And the truth has something to do with Kanye West and Surrealist art.
· Armond White Spars with Darren Aronofsky at Critics' Dinner [NYP]