Which of These '90s Stars is Likeliest to Win a Comeback on Cable?
We're big on '90s comebacks at Movieline. You can tell because we rooted hard for Step by Step alum Christine Lakin on Craig Kilborn's failed Fox show. Nice to know cable TV concurs: A few major teen stars from the '90s are cropping up in the upcoming cable season, and at least one of them seems like a hit. Let's rank their chances of a post-laughtrack comeback.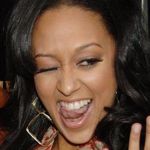 Tia Mowry
Claim to Fame: Sister, Sister
New Series: The fifth (!) season of BET's The Game
Past Error: Lent her voice to the Bratz movie
Comeback Odds: 1:50
I can't believe this show's been on since 2006. If Tia's comeback hasn't happened yet, I doubt the premier Sister, Sister twin's fifth foray into football-wife drama will change anything (though I do enjoy her well-followed Twitter account). However, if you want to watch bracing drama, you should check out her episode of Are You Afraid of the Dark. I worry sometimes that she's still a chameleon.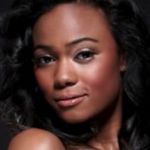 Tatyana Ali
Claim to Fame: The Fresh Prince of Bel Air
New Series: Love That Girl!
Past Errors: National Lampoon Presents Dorm Daze, Nora's Hair Salon 2: A Cut Above
Comeback Odds: 1:20
In fact, I do love that girl. She rapped once on Fresh Prince, which was endearing, and then she tried that Will Smith-sanctioned music career, which was adorable in a Kidz Bop way. But the Martin Lawrence-produced Love That Girl! is cheesy and square, and not in the Alfonso Ribeiro way I prefer.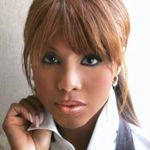 Toni Braxton
Claim to Fame: Singer of "Unbreak My Heart," "He Wasn't Man Enough"
New Series: We Network reality show Braxton Family Values
Past Errors: Some non-hit albums and a little bit of bankruptcy.
Comeback Odds: 1:8
Un-cry those tears, reality fans: Toni Braxton's always been a fun and candid interview, and she's ideal for a reality series -- particularly one involving the "fierce relationship" between her and her sisters (quoth the press release). Why didn't VH1 snap at this?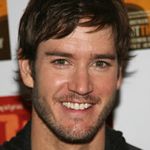 Mark-Paul Gosselaar
Claim to Fame: Saved by the Bell, NYPD Blue
New Series: TNT's Franklin & Bash
Past Errors: Dead Man on Campus, Raising the Bar
Comeback Odds: 1:3
Don't know if you caught M.P.G.'s gritty Law & Order: SVU stint or his naughty cameo on Weeds, but facts are facts: The man can act, and he can also schtup the daylights out of Nancy Botwin. It is impossible to know which is more respectable. In his new legal comedy-drama Franklin & Bash, he teams with fellow '90s survivor Breckin Meyer to give us the kind of Rizzoli & Isles partnership we're allowed to laugh at. Plus, freaky-deeky Malcolm McDowell co-stars. I'm in.