This Week's TV Premieres: Bachelors, Damages, and Lizard Queens (Oh, Why!)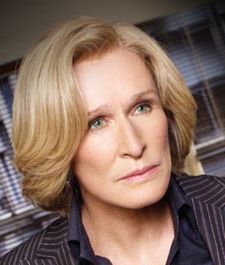 The first week of the New Year is a big one for season premieres -- The Bachelor, Jersey Shore and V, among others, all kick-off this week with the hopes of getting our attention again. Are we optimistic? Movieline previews the fresh TV week with our recommendations and condemnations.
The Bachelor [Monday, 8 PM ABC]
Brad Womack, the 2007 Bachelor star, rejected both DeAnna Pappas and Jenni Croft in his season finale. And it was hilarious. Can he pull off another terrific stunt? Instincts tell me no, but if he's truly funny, he'll dismiss everyone again. Problem is, The Bachelorette is ten times funnier than The Bachelor, so Brad will have to work hard to make up the difference. I'm pessimistic.
Verdict: Boo.
Southland [Tuesday, 10 PM TNT]
Yep, it's been nine months since our last episode of Southland. Funny that the nine-month gap between seasons one and two felt longer, but still: Southland's dark LA intrigue is bracing, and the reintroduction of Ben(jamin) McKenzie to our lives feels so right. [Editor's Note: Ryan Atwood, 4eva!]
Verdict: Woo.
Damages [Wednesday, 10 PM Channel 101]
Season one remains unbeatable (though I'm partial to season three's crusty Ponzi schemers), but the DirecTV revival of Damages will smartly shrink the show from a 13-episode season to 10. Honestly? Damages was always three episodes too long. Patty Hewes's beady pupils, those acetylene torches of justice, will be better served in this truncated format.
Verdict: Woo!
Jersey Shore [Thursday, 10 PM MTV]
Say goodbye to Miami and hello to Deena Cortese, Snooki's best friend who joins the cast for season three. As we've discussed before, I've chosen to be excited for the housemate upheaval. Bonus: JWOWW's fists look greased, clenched, and more umber than ever.
Verdict: Woo.
V [Tuesday, 9 PM ABC]
Morena Baccarin, who plays the Natalie Imbruglia-as-lizard-queen creature Anna on V, is returning for a second-season invasion. I've given this show 12 episodes to be interesting, but its characters are as vivid as the show's dove-gray cinematography.
Verdict: Boo.
Your OWN Show: Oprah's Search for the Next TV Star [Friday, 9 PM OWN]
Oprah has a habit of anointing boring TV stars. This series looks no different: She's not going to pick a Tyra, Bill Maher, or even a Nancy Grace. She's going to select another Mehmet Oz or Phil McGraw, and we'll have to live with them on OWN for eternity. Pity.
Verdict: Boo!