Vampire Diaries First Look: Law & Order: SVU's Michaela McManus Invades Mystic Falls
The spirit of the late Mason Lockwood will loom large on The Vampire Diaries in early December when Law & Order: SVU's Michaela McManus shows up searching for her missing friend. In this exclusive first look image from the Dec. 9 episode (the show's midseason cliffhanger), Damon and Alaric grill the new girl, Jules, about her connection to Mason. Click ahead for the full image.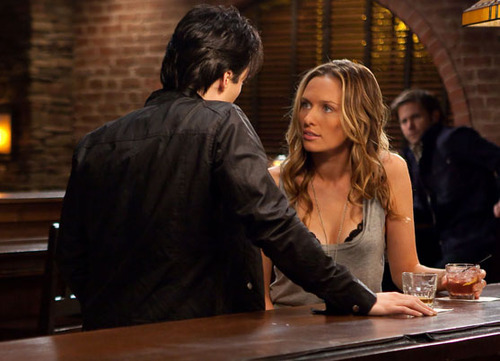 McManus' deal calls for her to appear in multiple episodes.
Michael Ausiello will be contributing to Movieline.com and Deadline.com as he preps for the January launch of a new TV-centric website.