Catfish, Joan Rivers Snubbed on Oscars' Documentary Short List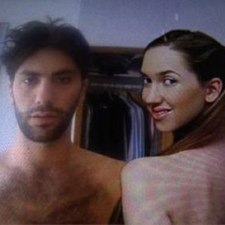 Hark! The annual inventory of snubs, surprises and sighs that is the Academy Awards' Documentary Feature Short List announcement is underway, and there are a few doozies. Just another year in the doc branch, folks!
The branch narrowed down 101 submissions to the usual 15, omitting a few presumed short-list favorites as always. Along the way the competition lost the factually suspect Catfish, the revealing Joan Rivers: A Piece of Work, the terrific al Qaeda-alum tale The Oath, the haunting Holocaust doc A Film Unfinished and the universally acclaimed Chinese migrant portrait Last Train Home. BUT: It held on to the superb Banksy doc Exit Through the Gift Shop, Davis Guggenheim's increasingly controversial Waiting for "Superman", Charles Ferguson's fearsome Inside Job and the celebrated Afghanistan war docs Restrepo and The Tillman Story. Team Banksy all the way; call your own shots in the comments...
The complete list, via AMPAS:
Client 9: The Rise and Fall of Eliot Spitzer, Alex Gibney, director (ES Productions LLC)
Enemies of the People, Rob Lemkin and Thet Sambath, directors (Old Street Films)
Exit through the Gift Shop, Banksy, director (Paranoid Pictures)
Gasland, Josh Fox, director (Gasland Productions, LLC)
Genius Within: The Inner Life of Glenn Gould, Michele Hozer and Peter Raymont, directors (White Pine Pictures)
Inside Job, Charles Ferguson, director (Representational Pictures)
The Lottery, Madeleine Sackler, director (Great Curve Films)
Precious Life, Shlomi Eldar, director (Origami Productions)
Quest for Honor, Mary Ann Smothers Bruni, director (Smothers Bruni Productions)
Restrepo, Tim Hetherington and Sebastian Junger, directors (Outpost Films)
This Way of Life, Thomas Burstyn, director (Cloud South Films)
The Tillman Story, Amir Bar-Lev, director (Passion Pictures/Axis Films)
Waiting for 'Superman', Davis Guggenheim, director (Electric Kinney Films)
Waste Land, Lucy Walker, director (Almega Projects)
William Kunstler: Disturbing the Universe, Emily Kunstler and Sarah Kunstler, directors (Disturbing the Universe LLC)