AFI Fest Wrap Up and Gallery
This past week, Movieline had the honor of being a media sponsor at the glitzy AFI Fest in Hollywood, presented by Audi. There were splashy film galas every night, honoring the biggest films of the year like The Company Men, Love and Other Drugs, Black Swan, Blue Valentine, The King's Speech and Casino Jack. The categories of films in competition include World Cinema, New Auteurs, Young Americans, Breakthrough, and several categories of Shorts. Names of the winners, and a link to our gallery, after the jump.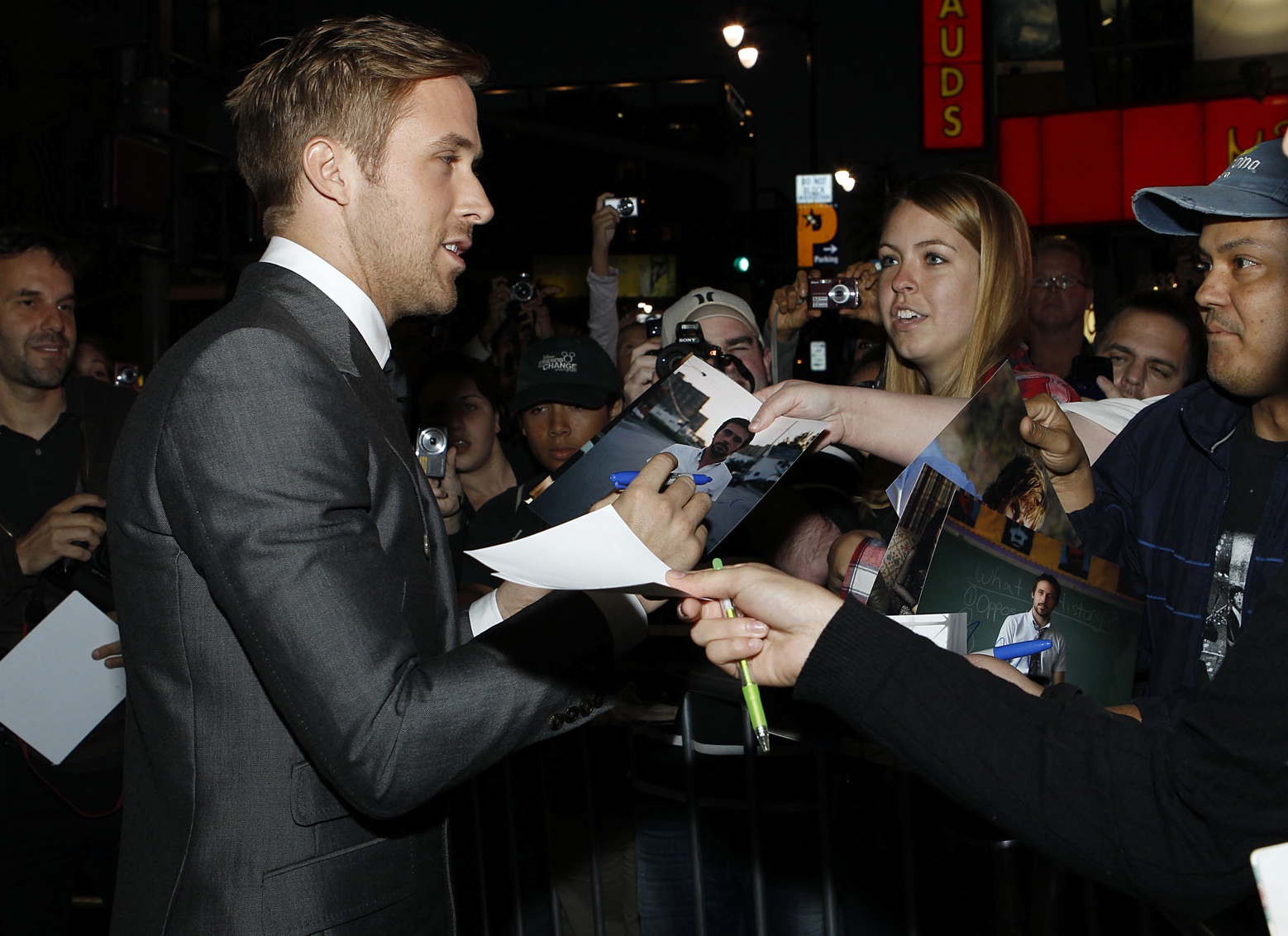 The Festival's Audience Awards were announced at a ceremony at the Hollywood Roosevelt Hotel yesterday, and all of the films were screened again on Thursday. Here's a gallery of the event. Winners are:
World Cinema:
BOY
Directed by and Screenplay by Taika Waititi. New Zealand.
New Auteurs:
BEDEVILLED
Directed by Cheol-soo Jang. Screenplay by Choi Gwang-young. South Korea.
Young Americans:
LITTLEROCK
Directed by and Screenplay by Mike Ott. USA.
Breakthrough (award accompanied by $5,000 cash prize):
HAMILL
Directed by Oren Kaplan. Screenplay by Joseph McKelheer, Eben Kostbar. USA.
In addition, their Short Film Jury (Kyle Patrick Alvarez, Katie Aselton, Greta Gerwig and Todd Luoto) announced its winners, which qualify for the Academy of Motion Picture Arts and Sciences' annual Academy Awards.
Live Action Short Film:
QUADRANGLE
Directed by Amy Grappell. USA.
Animated Short Film:
MARCEL THE SHELL WITH SHOES ON
Directed by Dean Fleischer-Camp. Screenplay by Jenny Slate, Dean Fleischer-Camp. USA.
Honorable Mention: PHOTOGRAPH OF JESUS (Directed by Laurie Hill) and THE HIGH LEVEL BRIDGE (Directed by and Screenplay by Trevor Anderson)