Are Guest Stars Ruining Television? No. Is Alessandra Stanley Terrible? Yes.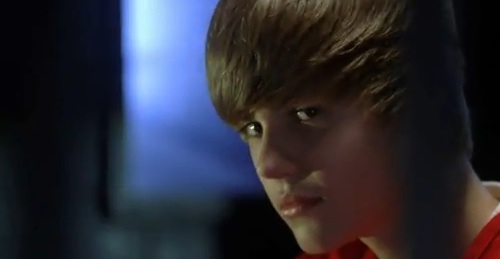 The New York Times' Alessandra Stanley recently penned a piece decrying the sudden over-abundance of guest stars clogging our favorite television comedies and dramas. But is it really the guest stars who are to blame? And is Alessandra Stanely really just grasping at straws here?
To get to Stanley's central thesis, you first have to wade through the world's most awkward metaphor where the guest stars are bedbugs and the Emmys are a toxic pesticide and she is Rachel Carson and Bob Newhart is a Thalidomide baby. Or something. I'm not sure, it's a terrible, impenetrable mess and I can't believe it saw print.
Anyway! After all that mishegoss, Stanley posits that big name guest stars have become too forced and are distracting from the shows they're guesting on. First off, I'm not sure what great gnarled oak Stanley emerged from under after her decades-long nap, but guest stars have always been drawing attention to their shows and the best way to get someone's attention to throw a big name up in lights. Will & Grace did it all the time; so did Friends; hell, so did Batman, with his "Special Guest Villains." People tuned in to see Liberace or Tallulah Bankhead slap a teen in satin shorts, and maybe they stuck around the next week.
Second, she points out how awful guest stars can be, saying that Justin Bieber on CSI or Jennifer Aniston on Cougar Town or Betty White on Community were gimmicky and not enjoyable. Guest stars bad! But she then says that Matt Damon was delightful on 30 Rock. So...guest stars...acceptable?
The fault, dear Brutus, lies not in the guest stars, but in the writing. Matt Damon was funny on 30 Rock because was saying and doing funny things. Jennifer Aniston was not funny because she was not given funny things to do or say. There will always be stunt casting, but the success or failure of the guest stars is predicated on the show's writing not on the casting itself. Guest stars are no more an "infestation" than lousy, lazy writing, but only good writing can cure bad guest stars; the opposite is rarely the case.
You would think all of this is rather self-evident and I'm not quite sure why Stanley felt the need to expound about a thousand words decrying the fact that TV shows sometimes use big celebrities to garner attention. All I can think of is that she had the words "BIEBER" and "BEDBUGS" written on a big dry erase board, stared at it for ten solid minutes and then twirled and twirled around till it made sense.
· TV Guests Overstaying Their Welcome [Deadline]