Time to Pick Undercovers's Most Ludicrous Screen Shot: Stabbing North by Northwestward
Did you watch Undercovers last night? Big secret: It was like if Chuck didn't know its main demo is 11-year-olds. Because on Undercovers, these married, balcony-hopping spies are real adults who are quite serious about playing grab-ass on the job, says producer J.J. Abrams. Well, despite the hotness of stars Boris Kodjoe and Gugu Mbatha-Raw, the pilot was pulpy and full of cliche spy stuff -- including the following screenshot, the most hilarious candidate in a pool of thousands.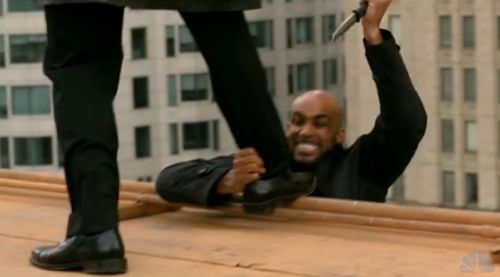 OK, some context: Boris here is grinning deliriously as he dangles off a building, swipes a knife from a baddie's pant leg, and uses his "free arm" to stab that baddie in the foot. In case you didn't understand that. Who does he think he is, hanging off of giant structures and emoting like a breathless vixen? Eva Marie Saint?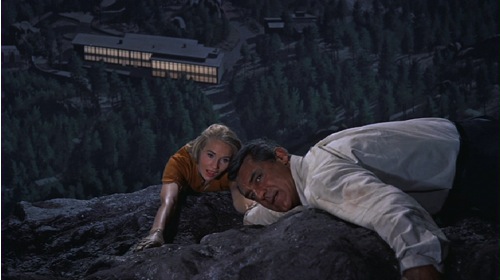 Was there a more insane screenshot I missed? Post it in the comments and embarrass me.