Introducing Movieline's Modern Family Family Member of the Week: 'The Old Wagon'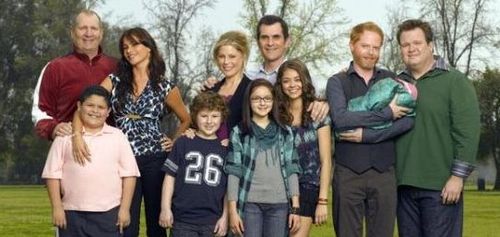 Nice try with your ensemble format, Modern Family, but your cast is still subject to cutthroat ranking systems. Sawwy. Movieline is initiating a weekly competition for Modern Family's rascal-y relatives: the "Family Member of the Week" tally. We'll select a grand champion from every show and rank the runners-up afterward. Because declaring losers is fun, see. So who's the top Pritchett/Delgado/Tucker in this week's roundup? Buckle up in your Pinto and click through to find out.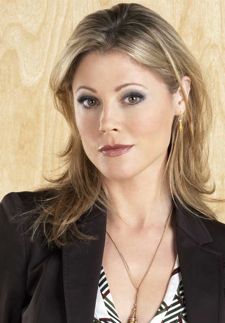 Family Member of the Week: Claire Dunphy
More than any other family member this week, the harried Claire Dunphy took us on an emotional journey -- one that concluded with (what else) idling down a hill and almost off a cliff. That's a mother we understand, lambs. At episode's start, she declared the Dunphy station wagon a lost cause, a giant scrap metal finger-trap that her daughter shouldn't tempt fate with. But nostalgia got the best of our Claire, and she quickly devolved into a world of tears at the prospect of selling it to idiots who didn't know better. At the episode's climax, when the old wagon started rolling down a hill and Phil jumped on the hood like Super Grover, her fretful query, "What's the plan, Phil?" made the episode. In fact, "What's the Plan, Phil?" is the obvious title for the first Modern Family spinoff series.
2nd Place: Phil Dunphy: In case you weren't paying attention, Phil leaped onto a car that was rolling down a hill. He also built a time machine out of a cardboard sign, the station wagon, some imagination, and a collapsed wormhole lingering in the time-space continuum. A solid second-place effort.
3rd Place: Gloria Delgado-Pritchett: Manny's new girlfriend was a prissy little tramp from the start, and for that he does not rank this week. However, Gloria's Colombian indignity hit on enough agony to earn a bronze medal: And you know what, Manny's girlfriend? Putting salt in chocolate milk is just weird. I don't care how good it tastes. Gloria was right to pretend it was crappy. Team Colombian Cleavage 'til the end.
4th Place: Mitchell Pritchett: I expected more from Mitchell's foray into manly carpentry, but he trapped himself in the magic castle he made for Lily enough times to warrant a sizable homo snicker from me. Reminds me of that time Carla kept locking Rebecca in the vent on Cheers -- except Jesse Tyler Ferguson was doing the work of both Rhea Perlman and Kirstie Alley, which is a death-defying feat and worthy of a fourth-place finish.
5th Place: Jay Pritchett: For this line about building a bookshelf with the delusional Mitchell, Jay makes the countdown. "That was my Vietnam. And I was in Vietnam." Jane Fonda, you are exonerated via hilarity.
Unranked: Dunphy kids, Cameron Tucker (I know, I'm sorry too), Manny's horrible girlfriend, Lily, Carla Tortelli, Colombian nationalists