Buzz Break: Welcome to Super 8, Population: 0
· New set photos from the small town transformed for Super 8 showcase the sleepiest hamlet since Sam Bottoms swept the streets of Anarene in The Last Picture Show. See the quaint high school after the jump.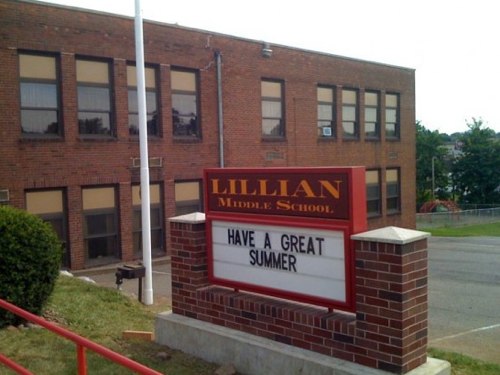 · Only an obsessive like Nathan at the Film Experience would so charitably do the yeoman's work of organizing, arranging and tracking this year's Foreign-Language Oscar submissions from around the globe. Rest assured your favorite will be snubbed.
· Were you among the audiences passing judgment on Catfish last weekend? Here's what the filmmakers left out.
· Today in brilliant questions: Why the hell did John Huston direct Annie, anyway?
· Would Sally Draper be more of a Warren Beatty or Luke "Flipper" Halprin kind of girl? Neither, I say: I think she's got a Dennis Hopper thing from way back.
· A guy has to stake his claim to fame however he can, even if it means publicly acknowledging he was an extra in the 1976 remake of King Kong. But man oh man, he really killed the role.