Weekend Receipts: Boast of the Town -- Affleck At #1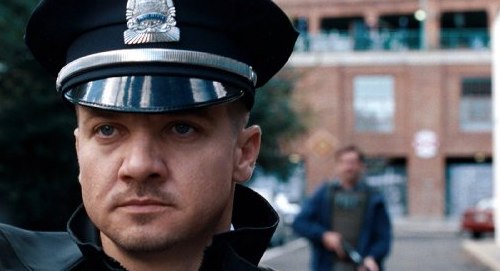 Proving there are actually plenty of second acts in American lives, Ben Affleck notched a number one in his actor/director belt as his thriller The Town hit number one. Coming in as a strong number two was Emma Stone in Easy A with the M. Night Shyamalan-produced Devil further behind as number 3. Your weekend receipts are here.
1. The Town
Gross: $23,800,000 (new)
Screens: 2,861(PSA: $8,319)
Weeks: 1
Between this movie and the pre-official announcement that J.Lo is joining the judging panel on American Idol, it's been a swell week for the creature formerly known as Bennifer. I'd be happy for them if I didn't blame them for every ridiculous celebrity couple portmanteau that we've been cursed with since then. Spiedi? Brangelina? The weird girl in 6th grade who had wedding ceremonies for her cats used to do that and I've got to see that sh*t in Entertainment Weekly like it's a normal thing now.
2. Easy A
Gross: $18,200,000 (new)
Screens: 2,856 (PSA: $6,373)
Weeks: 1
This is evidently a good movie! From the posters and trailers, I assumed it was some sort of tween-bait Nickelodeon movie to sate them in-between breathless Bieber tweets. I'm just saying perhaps a poster that doesn't look so much an entry into the Olsen Twin oeuvre would get someone who was alive when Reagan was president into the theater.
3. Devil
Gross: $12,584,000 (new)
Screens: 2,809 (PSA: $4,480)
Weeks: 1
Oh, good. If there's one thing that The Last Airbender lacked, was M. Night moralizing in my face. This movie fixes that terrible oversight!
4. Resident Evil: Afterlife
Gross: $10,100,000 ($32,477,000)
Screens: 3,109 (PSA: $3,147)
Weeks: 2 (change:-62.1%)
Quite the steep drop for Milla's latest zombie flick, but they've already announced a sequel. Frankly, I fully support them cranking out sequels until the wheels fall off. We used to have scores of Freddy and Jason and Michael Myers movies --now, more than ever, we need a reliable source of schlocky horror flicks to frighten and titillate our nation's supply of 12 year-old boys.
5. Alpha & Omega
Gross: $9,200,000 (new)
Screens: 2,625 (PSA: $3,505)
Weeks: 1
Ouch. This bombed. Going the Distance bombed. Let's brainstorm over exactly what unspeakable sins Justin Long committed to deserve such a painstaking cosmic penance. Kitten tossing? Monkey slapping? Pensioner bludgeoning? Origami unwrapping? Whatever it was, Mr. Mac is paying for it in spades.
[Numbers via Box Office Mojo]