Josh Brolin Has Some Terrible Ideas To Share With You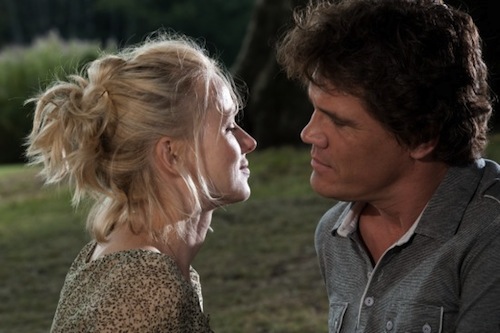 Josh Brolin has played a number of eclectic parts in the last few years -- grotesque Civil War vet, a homicidal politician and an inept bumbler -- but evidently those weren't weird enough for Brolin. In the press notes for You Will Meet a Tall, Dark Stranger, Brolin revealed he had some terrible suggestions for his character.
Balking at playing someone "normal," Brolin wanted to jazz up his character, Roy, a skosh and recommended to director Woody Allen that Roy should really in be in a wheelchair. Brolin also believed that the character would be best expressed by Roy having a "Yugoslavian accent."
Now, aside from the fact that Yugoslavia isn't really a place anymore, I don't know if Brolin has really thought this through. The Roy that ended up on the screen is a more or less normal guy -- a little schlubby, but normal. But I guess Brolin thought that what Woody's new movie needed was someone that was less of a schmoe and closer to Dr. Strangelove.
Suddenly the fact that Brolin claimed that Megan Fox is the new our generation's Katharine Hepburn makes a lot more sense.