I'm Moving On From Movieline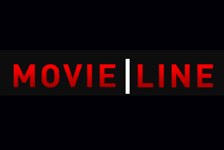 It's been a ball, but my time at Movieline has come to an end. I've been hired as the new Movie Editor for New York Magazine's sterling entertainment blog, Vulture, and while I'm excited to move on, there's plenty I'm going to miss.
First of all, I'm going to miss the hell out of my colleagues. Stu VanAirsdale is the best person you could ever hope to run a site with, while Louis Virtel, Julie Miller, Chris Rosen, and Dixon Gaines aren't just great writers but fantastic colleagues to spend all day IMing. Luckily, I can now read Movieline as a fan, and that includes the terrific criticism from Stephanie Zacharek, Michelle Orange, and Michael Atkinson.
I'll also look back fondly on the great thrill it was to work on Movieline every day. Alongside Seth Abramovitch and eventually with the help of Mark Lisanti, we managed to revive a great, dormant magazine brand and turn it into an entertainment website full of terrific long-form interviews, clever features, and up-to-the-minute news. I'll always feel a little like a proud parent, even if I'm the one now leaving the nest. (Hopefully I won't miss you, though...come visit!)
Until next time (or, until next week),
KB