How Can Jennifer Lopez Make Us Like Her on American Idol?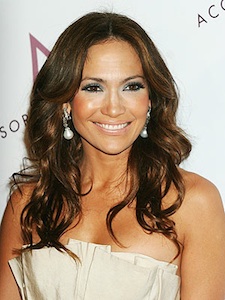 As confirmed yesterday, Jennifer Lopez will fill the Kara DioGuardi-shaped void on the American Idol judges panel next season for a fee of $12 million. Because she's a onetime superstar who has produced flop records for over five years now, Lopez needs to work hard to prove she's not praying her career will convalesce. Here are three tips we recommend for J-Lo to heed if she wants to make Idol's tenth season (and herself) watchable.
1. Reference the AMAs assplant immediately.
On the first day of the auditions -- perhaps within the first five minutes -- Jennifer Lopez needs to level with a nervous auditioner by referencing the tumble she took during her performance of "Louboutins" at the 2009 American Music Awards. She should say to a shivering Aaron Kelly-type, "Boy, why are you so shaky? You have to give it all you got, even if you're going to fall on your ass -- and I should know. Heh-HA! Am I right, Randy?" Establishing some self-deprecation is the right first move for J-Lo, who seems too aloof and concerned with her woebegone career right now to be an adequate judge.
2. Concentrate on contestants' stage presence
Jennifer Lopez is no Leontyne Pryce, and I don't expect or want to hear her rail on contestants for their off-key warbling. However, Lopez has always had the self-confident stage persona that fills stadiums, the Selena twinkle that compensates for mediocre vocals. Last year's American Idol contestant crop lacked stage presence more than any other attribute, and thus, a spike of judge support in this area could mean the difference between a season of Kelly Clarksons and a season of Lacey Browns. This also gives her a chance to bring up Fly Girl secrets, which I've waited for since the '90s.
3. Know about American Idol's best (and weirdest) contestants.
While this season of Idol needs to mark a clean slate for the series -- that is, a four-month journey without any mention of Simon Cowell, Paula Abdul, or Kara DioGuardi -- Lopez would endear herself to the show's fanatics by being able to reference the showstopping grace of Melinda Doolittle, the operatic rock treatments of Constantine Maroulis, and even the saucy rejoinders of Danny Noriega. Ultimately, fans don't want nine years of Idol to disappear; they just want to graduate from them and perhaps call upon their glorious episodes once in awhile. When done correctly, Jenny from the Block can prove she's one of us, albeit with a staggering price tag.