Buzz Break: Keri Russell, Unzipped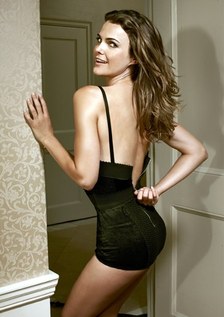 · Keri Russell strips down for Esquire and discusses accepting her role on the Will Arnett sitcom Running Wilde: "I think I was willing to bet on the unknown, even if it fails. At least it would be fun and invigorating instead of me playing another nice mom in some sappy movie." Click through for a closer look and more Buzz Break.
· Today's excellent HuffPo headline: Leo DiCaprio's New Pet Tortoise May Outlive Him.
· Ryan Reynolds still wants to make the Deadpool movie: "It's a nasty piece of work," he crows to the LA Times. "It's just based in so much emotional filth, completely. It's like Barfly if it were a superhero movie."
· To no one's surprise, CBS has ordered another season of Big Brother.
· Which ex-SNLer said this about Sarah Palin: "She's got everything those sixties Gloria Steinem's wanted. But, the Gloria's won't admit it because Sarah thinks 'right.' Liberals want tolerance, but only for themselves"? I think you know who.