What's On: Parenthood Returns, Fashion Takes its Turn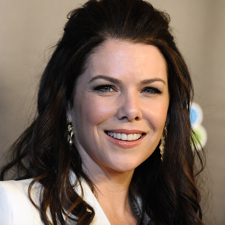 Parenthood's second season kicks off with a guest appearance from your favorite Backdraft cast member while standout performances from Vivien Leigh, Anna Wintour, and Prince Poppycock highlight the rest of tonight's schedule. Worried? You should be.
America's Got Talent [NBC, 9 PM]
The final four perform for the last time in this penultimate episode. Far as I can tell, Michael Grimm is still the favorite to win, even though the mysteriously alluring Prince Poppycock is a close second.
Parenthood [NBC, 10 PM]
Plenty of new storylines kick off the second season of Parenthood, but the main one concerns Adam (Peter Krause), who's having a rough go of it with his new boss (William Baldwin, shudders).
Fashion's Night Out [CBS, 10 PM]
Neil Patrick Harris hosts the second annual festivity celebrating and showcasing world fashions. This year's roster of designers includes Diane von Furstenberg, Oscar de la Renta, and Tommy Hilfiger, with special appearances by Anna Wintour and Justin Timberlake.
Gone with the Wind [TCM, 8 PM]
If America's Got Talent isn't your thing, try this: the best, most epic example of storytelling in Hollywood history. Victor Fleming's version of Margaret Mitchell's classic book won eight Oscars in 1939, including Best Picture, Best Actress for the divine Vivien Leigh, and a Supporting Actress statue for Hattie McDaniel. Look out for more fantastic performances from Olivia de Havilland, famed atheist actress Butterfly McQueen, and the debonair and sinister Clark Gable.