Jennifer Lopez Will Earn the American Idol Paycheck Paula Abdul Fought For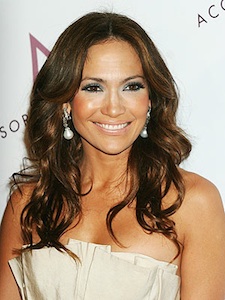 Our long national nightmare is over: According to TMZ, Jennifer Lopez has finally, absolutely, officially signed on to be your next American Idol judge. Lopez reportedly signed a one-year deal that will pay her $12 million to sit on the dais next to Randy Jackson and Steven Tyler, and if that amount sounds like a lot, just remember what Paula Abdul was asking for.
Depending on which news outlet you wish to believe -- either the New York Times or RadarOnline.com -- Abdul wanted anywhere from $10 million to $20 million to return as American Idol judge before last season. Idol producers scoffed and she went on her way, but had Abdul just waited another year to play hardball, she might have been able to name her price. Sure, Jennifer Lopez holds bigger name value, but for the specific inner-workings of American Idol, Abdul was a safer bet, if only because she's a known quantity.
In other AI news: While appearing on Ryan Seacrest's radio show today, Ellen DeGeneres told the Idol host that the part of the reason she resigned was because she didn't feel comfortable telling jokes on the show. Well then! Good thing that kind of concern won't be a problem for J.Lo.
· Jennifer Lopez is a Go on 'American Idol' [TMZ]