Dragon Tattoo Girl Joins Robert Downey, Jr. In Sherlock Holmes Sequel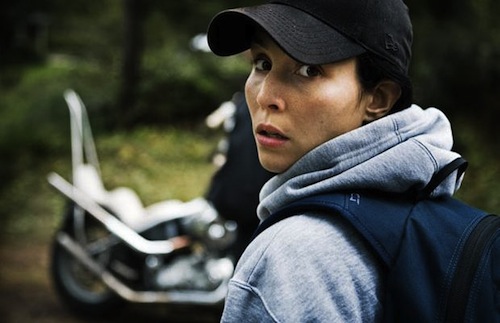 For all those Swedish book enthusiasts out there who were bummed that the English language version of The Girl with the Dragon Tattoo gave the eponymous role of Lisbeth Salander to Rooney Mara rather than Noomi Rapace, the original Swedish Salander -- cheer up! She might have just gotten her big American break after all.
THR's Heat Vision blog is reporting that Rapace has just been cast as the female lead in Sherlock Holmes 2: The Search for Curly's Gold, or whatever ridiculous post-colon name they give it. There's no firm news as to details of her character, but sources are alleging she'll be playing a French gypsy. Robert Downey, Jr. and Jude Law will be returning, and rumors state that we'll be getting a glimpse of not only Sherlock's arch-enemy Moriarty, but also his brother, Mycroft Holmes.
I really enjoyed the first one but thought Rachel McAdams' Irene Adler was as about as fun and as intellectually mischievous as a bowl of granola, so here's the hoping that Rapace can hold her own against RDJ and add a little zazz to the proceedings.
· 'Tattoo' Girl Lands 'Sherlock 2' [Heat Vision]