Unmaking the Sausage: Hansel And Gretel: Witch Hunters is Supposed to Be a Joke, Right?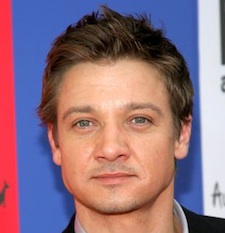 Haha, Hollywood... you guys. Always with the fake-franchise speculation, hype and innuendo, the inflation of a screenwriter's pitch to a full-blown screenplay, the complete and total fabrication of cast and director negotiations, attachments and commitments... too funny. Especially Paramount's Hansel and Gretel: Witch Hunters, starring Jeremy Renner and Noomi Rapace and co-produced by Adam McKay. Hilarious. Wait, what?
OK, this isn't funny anymore. /film has traced the idea's trajectory from April 2009, when Tommy Wirkola -- the 31-year-old Norwegian director whose most notable film is the mediocre Nazi-zombie flick Dead Snow -- went around jerking off over some concept that the legendary brother-sister team would grow up to wipe out witches. Then some writer entered the mix, prompting talk that the film would be a gory comedy along the lines of Shaun of the Dead. Then somehow McKay -- who can't get Anchorman 2 made but apparently thinks there's a market for "a freakin' [H & G] franchise! You could make three of those!" -- took the thing to Paramount.
Now Jeremy Renner -- Oscar-nominated ballad-butcher Jeremy Effing Renner -- has given some interview to a Scandinavian publication, the very loose translation of which apparently went something like: "I liked Dead Snow, and I like seeing that Scandinavian directors have a combination of horror and humor. I think Hansel and Gretel will be awesome. I play him and Noomi Rapace plays Gretel. They have become adults, are damned and going on witch hunting."
Whoa, whoa, whoa... hold on. So an English-to-Norwegian-to-English translation about an unseen script based on a pitch from a director whose best-known movie made $46,000 in the States suddenly indicates a forthcoming three-picture franchise at Paramount? Produced by Adam McKay and co-starring a Swede who wasn't big enough to be cast in her signature role in the American remake of an actual hit Scandinavian franchise?
This is a joke, right? Why am I crying?
· Jeremy Renner and Noomi Rapace to Star in Hansel And Gretel: Witch Hunters? [/film]