Your First Look at Jennifer Aniston on the Set of Cougar Town
Ever since Courteney Cox announced that she would be executive producing and starring in a new television series, you knew that she would eventually find a part for her fellow Friend Jennifer Aniston. The two actresses recently filmed the season premiere of Cougar Town together, and new photos suggest that the pair's latest onscreen relationship is even more intimate than the bisexual fling their characters shared two years ago on Dirt.
Aniston will guest star in the show's September 22 season two premiere as a therapist named Bonnie who, according to creator Bill Lawrence, is a "kind of a get-too-involved-in-her-life-type of therapist." Photos follow. At least they seem to be having more fun than January Jones.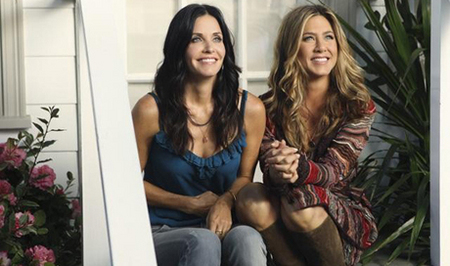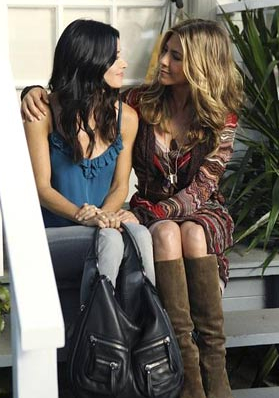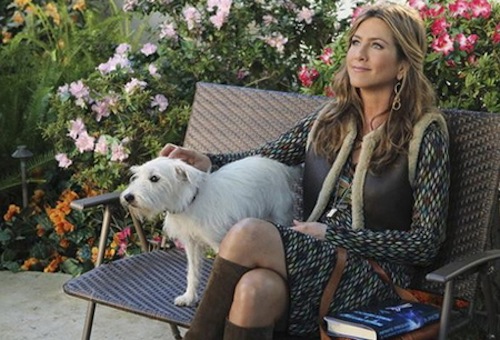 · Jennifer Aniston and Courteney Cox Together on Cougar Town [x17]