Sofia Coppola is a Twilight Mom, Calls Series 'So Romantic'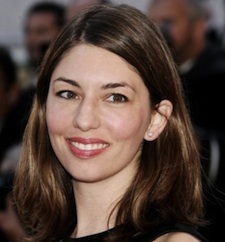 Remember back in the spring when it seemed almost comical to see the Summit Entertainment wishlist for Breaking Dawn directors? Gus Van Sant, Sofia Coppola, Bill Condon, Stephen Daldry... these were not the people to follow in the footsteps of David Slade! But then Summit actually hired Condon, and now it turns out that they almost found a match in Coppola, as well. Spoiler: She's a Twilight Mom.
Said Coppola to MTV News:
"Yeah, yeah, I talked to them about that. I was interested in doing something but I didn't end up doing it. But I love -- I'm impressed by Kristen Stewart and Robert Pattison pulling it off in that whole story, and my friend's kids love the story so much that I thought it would be fun to make something that they love so much."
Uh-huh. So what is it that Coppola enjoys about The Twilight Saga?
"I just love that it's so romantic. I'm always a sucker for a love story and also to do something for teenagers, because I feel like, why not have beautiful cinematography and all these things in a kid movie? Usually it looks like it's not crafted very sophisticated, and I feel like it'd be nice to bring that kind of style into a younger film."
Of course, Coppola already did bring beautiful cinematography and style to a younger film (The Virgin Suicides), but who's keeping track? In the meantime, the world is left to wonder which Air song would punctuate Bella's bloody, bloody birth scene in the Coppola version of Breaking Dawn.
· Sofia Coppola Calls 'Breaking Dawn' Love Story 'So Romantic' [MTV]