Paley Center Announces Super-Necessary New Award Show to Rival Emmys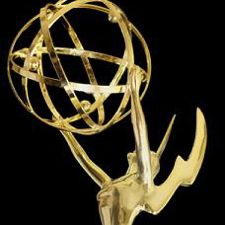 Just as they'd promised us last December, the Paley Center has officially announced they're staging a television award show for May 2012. Phew. I was just thinking that the TV Guide Awards, Cable ACE Awards, and American Film Institute's television ceremonies were all great ideas and enjoyed incredible ratings. Man. So what do we know about the fete?
· The announcement came after the center formed a television awards planning committee in March headed by Steve Mosko, president of Sony Pictures Television, Tony Vinciquerra, chairman and CEO of the Fox Networks Group, and Dick Lippin, chairman and chief executive of the Lippin Group, the PR firm that represented the TV Academy and handled the Primetime Emmys for 12 years until he parted ways with them at the end of last year.
· The May date in New York was selected to coincide with the upfront presentations, Vinciquerra said. "The networks, advertisers and much of the top talent will already be in New York at that time and this venue should make it easier for top talent and industry leaders to participate in the show." The awards show will also be merged with Paley Center's annual New York gala fundraising beginning next year, and Paley reps said they may introduce one or more of its new awards at this year's gala.
· According to Mosko, "we have already received considerable interest from television networks and advertisers, and now that we have announced the time and location of our first show we will begin right away to translate this interest into substantive discussions."
· As for the concept for the awards, it will "engage the public in the selection process, celebrate video programming across platforms, and attract a broad and diverse viewing audience to a televised event," say Paley reps.
Regarding the "concept": So, this is going to be like the People's Choice Awards but with some appreciation of internet video? I'm flummoxed. Where's the informal lifetime tribute ceremony I suggested?
Paley Center Announces Emmy Rival Show [Deadline]