Help Movieline Caption the First Images of January Jones in X-Men: First Class
Now that Betty Draper has been reduced to a constantly frowning plot device during this season of Mad Men, it stands to reason that Emmy-nominated star January Jones would want to branch out a bit and ply her trade on the big screen in a big, fun comic book movie. However, if the first images of Jones as Emma Frost on the set of next summer's X-Men: First Class are any indication, she didn't stray very far from her Mad Men wheelhouse. Here are some caption-ready photos of Jones in various stages of high-hatted misery.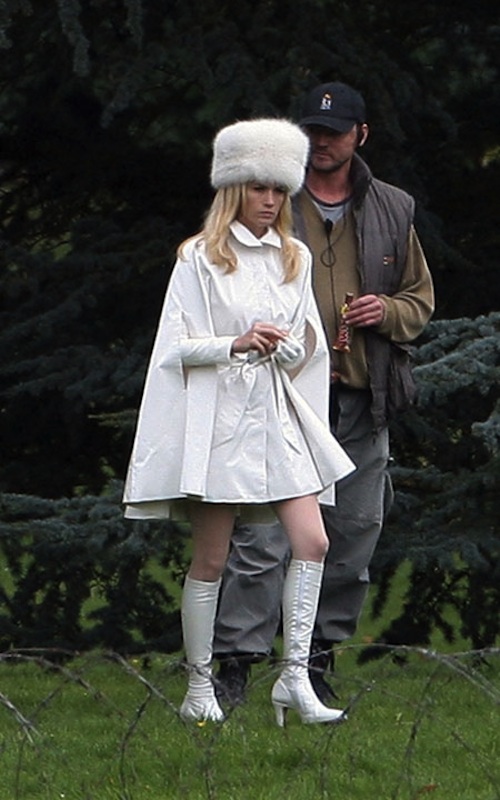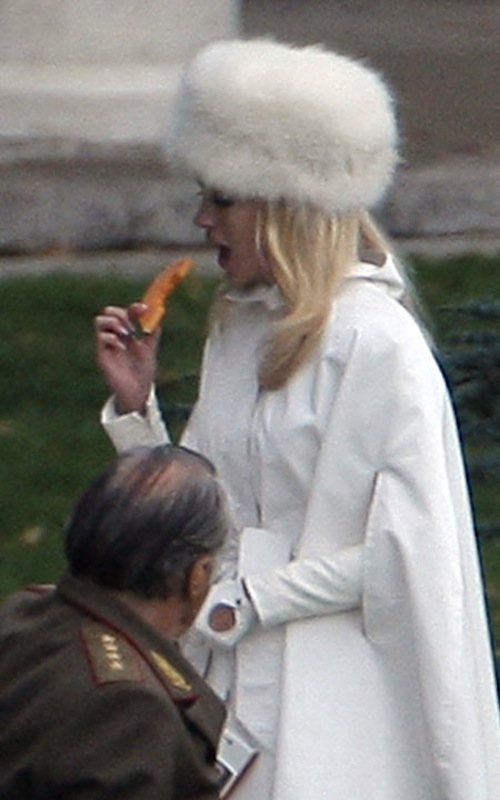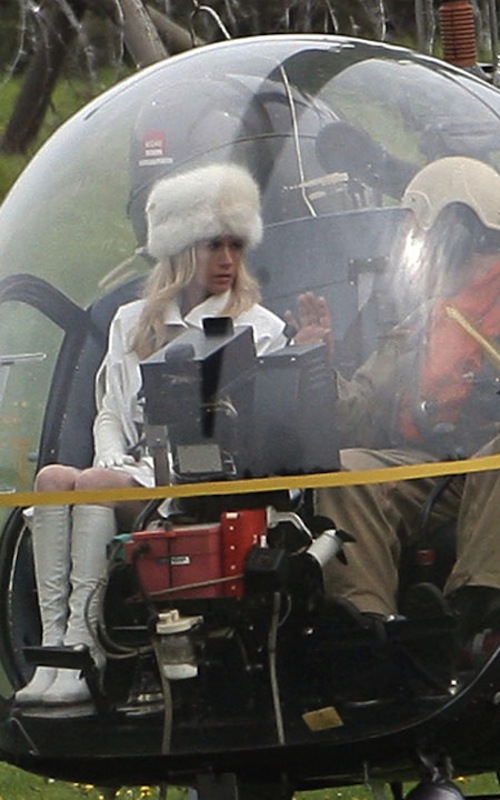 The floor is yours, dear reader. Caption away!
· January Jones Doesn't Look Too Pleased to Be on 'X-Men: First Class' Set [JoBlo]