Carey Mulligan Offers Her Unofficial Glee Audition in New Belle & Sebastian Single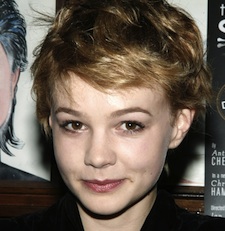 It was the pixie-ish cry heard 'round the internet on Tuesday: Oscar-nominee Carey Mulligan told Vogue that she's simply not famous enough to make a cameo appearance on Glee. Like any good Gleek, however, Mulligan's not letting the tyranny of fame (and Ryan Murphy) get in the way of her dreams. Her vocal stylings are featured prominently on the just released new single from retro outfit Belle & Sebastian. So does she have what it takes to join the ragtag kids in New Directions?
Not really. Mulligan's voice on "Write About Love" is sweet and sanguine, which is perfect for Belle & Sebastian, but not so much for the to-the-rafters theatrics on Glee (see: Lea Michele and Amber Riley). At the very least, however, Zooey Deschanel should watch her back. Listen below and be prepared to listen again; it's catchy!
· Download: Carey Mulligan Sings With Belle and Sebastian [BBC America/Anglophenia]