Danielle Staub Exits the Real Housewives of New Jersey, Campaigns For Spin-Off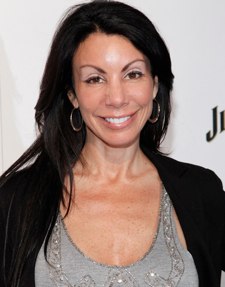 Just hours after Bravo plucked the final strings on the hellish hate song that was season two Real Housewives of New Jersey, Danielle Staub has confirmed that she is leaving the franchise that Andy Cohen built. Her plan? To give back to others...in the form of another reality project centered entirely around herself.
In a new Us article, Staub confirmed that she won't return to the New Jersey series while never saying whether she left by her own volition or if the network fired her.
"I'm way too good for this," Staub said. "They have used me about as much as I can be used...I mean, what's left for [the other castmates]? To kill me? Bravo seems to be glorifying their behavior. And I think it's almost like telling children to behave poorly at school, 'It's OK.'"
As for her new direction, the reality villainess said, "A spin-off is absolutely, positively where I'm going...I want to be shown as a mother, an artist, a supporter of my charities and the foundations that I'm passionate about. I want to use my platform to speak about the things that I love in my life...I want to be me now. Not me according to other people."
Still, unless she creates the Danielle Staub Network, she'll probably have to settle for shilling another producer's version of herself.
· Exclusive: Danielle Staub: Why I Left Real Housewives [Us]